Project Area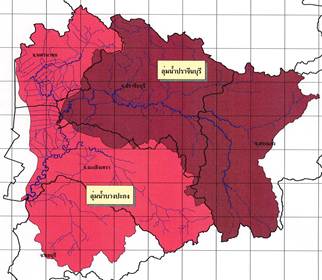 Bang Pakong Dam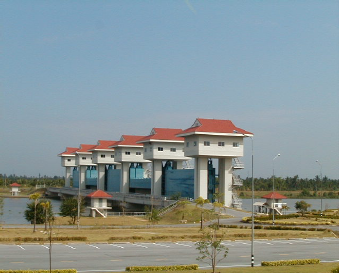 Project  Location

: Chachengsao

Client

: Royal Irrigation Department

Project Duration
: 22 Oct.2001 to 8 Sept.2003
Construction Cost

: 465.86 Million Baht

Service Fee
: 43.32 Million Baht
Service Fee (PTC)

: 38.88 Million Baht

Associaled Firm

: Tesco Co., Ltd.

Project Description

A Study to formulate an action plan to rectify the hydraulic impact and river bank erosion caused by Bang Pakong Dam. The project area shall cover Bang Pakong River and related waterways which are affected by the Bang Pakong Dam gate operation

The services provided include :

Data collection


Hydraulic data, river cross section


Topographical, hydrological, monthly river runoff into Bang Pakong Dam storage for present and future conditions in accordance with water management plan, tide levels, and existing and planned irrigation project


Erosion of riverbank in the past and the collapse during dam gate operation including the soil characteristics


Identify the causes of the collapse of riverbank downstream of the dam by analyzing the changes in hydraulic behavior and saline intrusion from dam operation, as well as physical changes such as water levels, river morphology and sediments etc.


Conduct an socio-economic survey to identify public need and attitude towards the project.


Study to identify appropriate operation of dam gates to fulfil planned purposes and causes minimum impact.


Evaluate the impact from the recommended dam gate operation. These impacts should include the hydraulic change downstream, riverbank stability, sediment and saline intrusion etc.


Identify the options to rectify hydraulic impact and saline intrusion for both upstream and downstream of the dam from the recommended dam gate operation, for the present and future conditions. Structural measures should be considered such as off-line reservoirs, river weir, increasing roughness in the river, side-canals connection, riverbank protection etc. These measures should be implemented in addition to the dam gate operation which is a management measure.


Formulate an action plan to rectify hydraulic impact and saline intrusion, identify the related costs and propose implementation plan.


Conduct economic analysis.


Prepare a manual for dam gate operation.


Carry out the detailed design for the recommended rectifying measure on hydraulic impact, which has high priority.


Study the telemetry system for flow measurement and water quality monitoring for both upstream and downstream of the dam. These monitored data will be used to assist in the control of water release from upstream reservoirs, Bang Pakong dam operation and for emergency warning.


Conduct a public relation campaign and a public hearing.